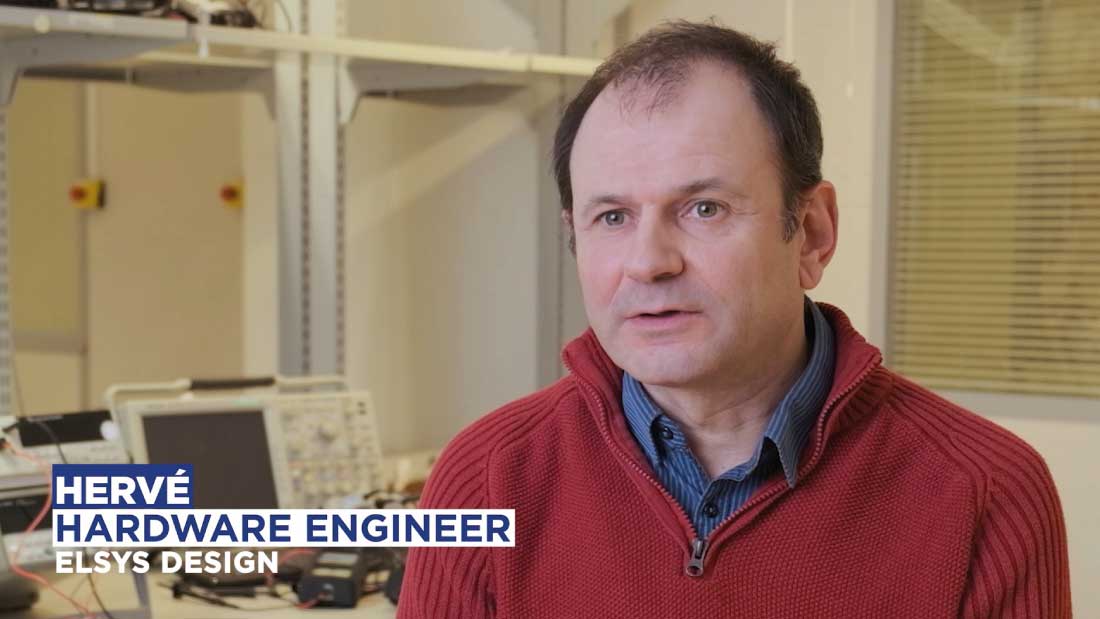 Hervé, Electronic Boards Expert
Herve is an electronic boards expert and technical leader.
He presents his job, which consists of insuring the technical follow up and quality of the realizations made by the electric design office at ELSYS Design in Cachan, France.
He oversees young engineers and interns who realize their end of study projects with him. The video is in French but you can activate the English subtitles.